During the attachment of the fins to the motor mount, the fins must be held in alignment to the main tube. This is done by using plywood supports. These support hold the two horizontal fins in exactly (more or less) parallel to each other. The vertical fins are aligned by the slot in the support for the lower fin, and simple eyeball method for the upper fin.

Note: The iguana has no intention of traveling with the Nike.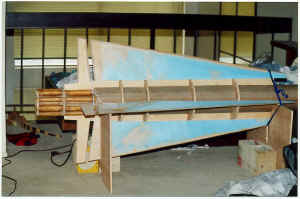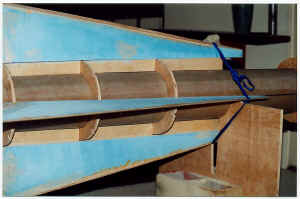 After the fins have been full filleted to the motor tube, the fins & motor tube are pushed into the 7.5" main tube. All contact point between the main tube, motor mount, and the centering rings are coated with epoxy prior to sliding the motor mount in.
<! Fin Layers >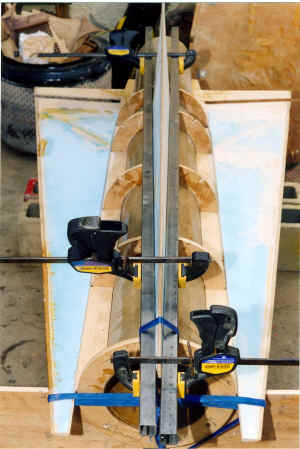 The fins are now epoxied to the main 7.5" tube. Clamps and two pieces of 1" square tube provide alignment of the fin along the long axis of the main tube.

The fin to tube joint is reinforced with with a filleting layer of 10.5 oz fiberglass.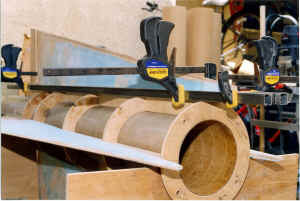 <! Orientation >
<! Orientation >
<! Orientation >